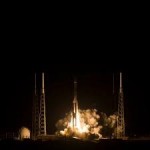 Despite some mixed economic news as of late, the U.S. Small Business Administration is ramping up efforts to spread the gospel of small business formation around Michigan.
As first reported by the Lansing State Journal, one of the USBA's senior officials recently gave a talk in East Lansing to help fledgling Michigan-based entrepreneurs.
"Small businesses are the fabric of our community," Marianne Markowitz, the SBA's regional administrator, said during a networking luncheon earlier this month. "Every day can be a struggle when a business owner is working to move a business forward."
The perception of struggle can be as daunting as the facts on the ground. The National Federation of Small Businesses Research Foundation, a nonprofit group that promotes entrepreneurship last month published its latest trends report noting that small business optimism fell one point from the previous month, falling to 92.9. None of the 10 Index components posted a gain, six posted small declines, and four were unchanged.
The NFSB report was generally ho-hum, with the small business sector seemingly just treading water — waiting for a good reason to invest in the future. The political climate was the second most frequently cited reason for the current feeling of cautiousness in looking to launch or expand.
However, overall economic data still looks positive and the state's future growth continues to trend upward. Fundamentals are in place for continued small business creation and the simple advice that USBA official offered is sound. So we decided to pass it along:
Draft That Business Plan
"The most important thing is to have the business plan in place," Markowitz said. The SBA offers a free template to help people draft one on sba.gov. Completed samples can also be requested to show how others have approached their plans.
Don't Do It Alone
The SBA offers many free resources to first-time business owners to help them get on the right track, including business workshops on different topics such as access to capital, financial literacy, marketing and using social media. For information about local workshops or assistance, call the Michigan district office in Detroit at 313.226.6075.
Be Wary Of Predatory Lenders
Getting access to capital isn't as hard as it was during the Great Recession, but the biggest challenge business owners face now is getting the proper capital. "You need to be careful where you are sourcing your capital from," Markowitz said. "High interest rates can put you out of business real quick."
SBA has a program called LINC, Leveraging Information and Networks to access Capital, which acts as a matchmaker to borrowers and SBA-approved lenders, especially local micro-lenders here in Southeast Michigan.
"The best thing we can do is help educate our small businesses," she said.
For more information on small business formation and how our attorneys can help, call us at 248.642.5400 or contact us online for a free consultation.