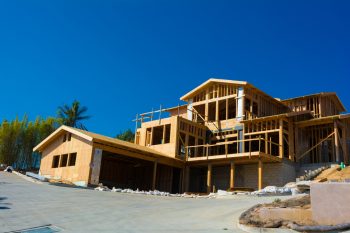 If the U.S. economy is to hit escape velocity in 2017 with growth hoping to exceed 1.5-2 percent annual rate we've seen over the course of the recovery, you can anticipate the real estate sector will serve as rocket fuel. Composing approximately 15 percent of GDP, the housing sector hasn't done so much heavy lifting lately, but that's mostly due to lending standards that remain tight after the Great Recession and cautious builders reluctant to expand their operations. However, there are signs trends are about to change. As 2017 rolls into its second month, here are some key developments to watch:
1. Rising Rates
Last December, the Federal Reserve raised interest rates for only the second time since 2006 and many economists anticipate at least 2-3 more rate hikes this year. Rate hikes will cause mortgage rates to rise, potentially making it more difficult for prospective homebuyers to be able to afford the home of their dreams. (Rates have, in fact, already started creeping up.) But Redfin Corp. Chief Economist Nela Richardson says don't worry too much about this trend. "We expect mortgage interest rates to increase, but to no higher than 4.3 percent on the 30-year fixed rate." That's still a great deal compared to historical norms.
2. More Credit
Richardson points out that although rates may rise, mortgage credit will likely be more widely available due to slightly looser lending standards. She notes that the Federal Housing Administration will likely lower fees it charges first-time homebuyers, a continuation of a trend begun in the Obama administration, under which it lowered fees in 2015.
In addition, starting in 2017, government-owned mortgage companies Fannie Mae and Freddie Mac will begin backing larger mortgages for the first time in more than 10 years, making it easier for buyers in expensive markets to finance their purchases.
3. More New Homes
Despite the most recent data on new home construction showing builders pulled back on new projects at the end of 2016, the overall trend in home construction is clearly positive, with the average annual rate of new groundbreakings reaching more than 1.17 million in 2016, up about 5 percent from 1.108 million in 2015. Economists expect this to continue in 2017, as home builders are encouraged by higher wages, looser credit and increased demand from buyers.
4. Medium-sized Cities on the Rise
One of the dominant stories of the current economic recovery is that top-tier economic cities like New York, Seattle, and San Francisco have seen property values rise as workers flock to these locations to take advantage of high-paying jobs.
Younger folks are finding themselves attracted to medium-sized cities, as well as cities like Detroit that are going through a development renaissance. Expect the trend to continue in 2017.
5. Foreign Buyers Aren't Going Away
One trend that is helping drive prices beyond the realm of affordability in places like New York and Los Angeles is an influx of foreign buyers of U.S. real estate. "U.S. and Europe continue to attract growing amounts of foreign capital, especially from Asian investors," writes Scott Brown, global head of real estate at Barings Real Estate Advisers.
This has only increased of late, fueled in particular by buyers from China who are looking for safe places to store their wealth, away from the slowing economy of the homeland, where repressive financial policies make it difficult to earn decent returns on savings.