T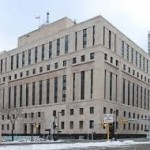 he sometimes arcane rules of bankruptcy got a facelift for the Eastern District of Michigan that took effect Feb. 1, 2016. Below are some of the practical changes directly impacting local practice in consumer bankruptcy cases.
For a more detailed analysis, please contact the bankruptcy experts at Resnick Law at 248.642.5400 or contact us online by clicking here.
General Requirements:
All transfers of claim must include the claim number;
Stipulations for Relief From the Automatic Stay must be signed by all interested parties (i.e., the Debtor, Trustee and any other party with an interest in the property) or a Motion to approve the stipulation must be filed.
There is now an established procedure for Ex-Parte Motions seeking to redact protected private information; access to the pleading will be restricted while the motion is pending. A properly redacted replacement document must be filed within seven (7) days of the motion being granted.
Chapter 7:
E.D. Mich. L.B.R. 4008-1 requires that a reaffirmation agreement be accompanied by a coversheet [Official Form B427]. A copy may be found by clicking here.
Chapter 11:
Where the Debtor has filed a combined plan and disclosure statement, the deadline for an 111(b) election is seven days prior to the first scheduled date of the confirmation hearing.
Chapter 13:
The Chapter 13 Plan Completion previously included language in the discharge order that "any pre-petition or post-petition defaults have been cured and the claim is in all respects current, with no escrow balance, late charges, costs or attorney fees owing." That language has been changed to read, "…any pre-petition or post-petition defaults have been cured."
Section (a)(7) that provides the debtor is not discharged from any obligation on any continuing secured debt payments that came due after the last contractually due payment to which the trustee's last disbursement is applied.