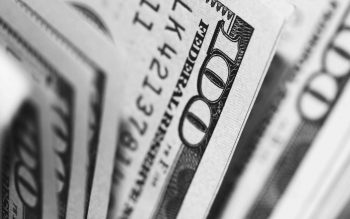 A person who is drowning in debt may make the mistake of ignoring his or her creditors. A common misconception is that ignoring a debt will make it go away or help it become more manageable. In reality, pretending a debt does not exist only makes creditors more aggressive, and when it becomes clear that you will not pay them voluntarily, they will begin exploring other methods to extract money from you. One way a creditor may obtain money owed is by getting a garnishment order.
What is a Garnishment?
Garnishment refers to garnishing, or collecting money on behalf of a plaintiff, from the funds of another person. Typically the plaintiff is someone who is owed money by a defendant, and garnishments can be used by major companies, law firms, or even average individuals. The garnishment allows your creditors to obtain the money you owe them through means outside of the collection actions with which most are familiar.
The Garnishment Process and How it Affects You
Once you have fallen significantly behind in payments for a debt, your creditor may take you to court to try and collect their funds.  This method is often used when the debt is unsecured since they have no property such as a vehicle or home to repossess. If the court agrees that the defendant (debtor) needs to pay the debt, then the creditor receives a judgement.  
After the judgement is received a creditor may request a post-judgment garnishment order. The process and secondary order affect you by allowing your creditor to send the garnishment order directly to any person who holds your money or property. As soon as your creditor has a garnishment order, they can contact your employer or bank to have money withheld from your paycheck or withdrawn from your bank accounts.
How to Stop a Garnishment
Finding out that you have a garnishment can be financially devastating, but it is not the end of the world. It is possible to object to the garnishment in writing and make outside arrangements to pay the debt, allowing the garnishment order to be canceled. However, this method is time-sensitive and may not always work. If a creditor has failed to get you to honor other arrangements or the court itself does not agree with the plan, then the garnishment order may remain active. Alternatively, filing for bankruptcy stops all collection activities including garnishments under the automatic stay giving you an opportunity to find a way to recover financially.  
Contact an Attorney
If you have been taken to court or fear that you may have your bank account or income source garnished, then it is important to reach out to an attorney as soon as possible. Timely advice may help you avoid being forced to file for bankruptcy and could save you significant financial hardship. The garnishment attorneys at Resnick Law have experience helping people in situations just like yours. We work with you to make sure that the best choices are made and are available to answer any questions that you may have. Call us today at 248-642-5400 to schedule a free consultation so that we can begin providing you with the legal assistance that you need.
(image courtesy of Pepi Stojanovski)