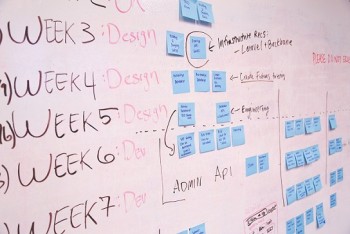 Starting your own business requires far more than just a good idea. In order for a startup to succeed, the business must be feasible, you must have a strong and detailed business plan and you must decide which form of entity will best suit the business'needs.
First, let's start with determining the feasibility of your business idea. Begin by thoroughly assessing yourself and your business idea. Ask yourself the following:
Why do you want to start this business?
Why do you believe this business will work?
What are the goals you hope to accomplish in starting this business?
What financial goals are you seeking to achieve?
What are your business' potential strengths and weaknesses?
Do you have the education and skills necessary to start a business in this industry?
What will it take for you to balance your personal life and business demands?
An honest assessment of the above questions will help you think through the critical aspects of your readiness to start your you own business. Remember you must be personally and professionally prepared to start a successful business, in addition to being sufficiently capitalized.
After assessing your business idea, become familiar with the industry in which you want to start your business. Research your industry, market, customer base and competition. A business cannot be successful if there is not an industry or market to support it. Consider the following when conducting your research:
What is your industry? This is the "big picture" of everything that is happening in the realm of your particular type of business. Determine whether this industry has seen an increase or decrease in sales, identify any alternative products in this industry, and investigate any recent trends in this industry. Information about your business's industry can be found in a variety of places, including the news (local, national or global), online, at a local library, or in trade or industry-related journals. Consider scheduling appointments with business owners in complementary industries (not your competitors), such as suppliers or business owners who provide a similar service but target a different demographic. Use these meetings to help you assess if your idea is feasible.
Who is in your potential market and customer base? The market for your business is the population of consumers and/or businesses that will buy your product or service. When researching market trends, determine how many people are buying your product or service, how often your product is sold, and if your product is sold to a certain demographic (age, gender, ethnicity). Important information about the market for your business can be found online, in federal statistics or censuses, or at your local library.
Who is your competition? It is vital to understand and acknowledge your competition when starting a business. Identify who your competitors are, how they serve their customers, how successful their business is, what your competitors offer that you might not, and whether there are any potential future competitors that might emerge in the market. In order to research your competition, don't be afraid to visit the competitors' stores directly and check out their websites as well as social media postings. It is also important to go online and research reviews your competition has received.
Finally and perhaps most importantly, you need to conduct a startup cost analysis of your business.  Make sure the idea and business model of your dreams is one that you can afford. Ask yourself the following questions when analyzing the costs of your business:
What are your land or building costs?

Are you purchasing a space or leasing? Will there be closing costs? Remodeling costs? Utility deposits? If you will be working from home, will you need to do any modifications of your home?

What will your equipment costs be?

Do you need furniture or special fixtures for your business? Do you need to purchase computers or special software? What about purchasing a telephone or phone plan? How will you access sufficient internet capability and speed? Do you need signage for your business? Shipping and installation of equipment?

How much will your marketing cost?

Do you need to pay a marketing or design consultant for your brand or logo? How much will it cost you to advertise your business? What about promotional items and activities including signage, stationery, catalogues, and flyers? How much will a new website cost and regular social presence on multiple platforms?

What are your operating fees and expenses?

Most likely, you will need to hire a lawyer and an accountant to help you start your business. What will filing fees be to create your entity? What will it cost to procure any patents or trademarks necessary for your business? Do you need to purchase insurance (health, life, fire, liability, etc.)? Do you need to pay for any licenses or permits? Do you need a trade association membership? Will you need to outsource payroll or accounting?

What are your personal living expenses?

Will there be moving expenses? Do you have a separate account for these funds?

What is your current cash reserve and working capital?

What will your opening expenses be? How much will you have to pay in wages and salaries? Do you need to borrow or pay back any loans? What is your current amount of cash on hand?

How are you going to get the funding you need?

Will you use funds from personal savings, home equity line of credit, credit cards, retirement plan, or current income? Do you need to apply for grants or loans? Are you planning on crowd funding (individual contributions) your business? Should you need to reach out to angel investors or venture capitalists?
After analyzing your business idea, researching the industry and determining your personal and professional financial fitness, you should be able to determine if you have a feasible business idea.  Be honest and detailed in your analysis.
Remember that there are a multitude of legal requirements for starting a business and protecting your ideas. You need experienced attorneys who can handle the many transactional needs of a start-up business.
Much of the information above was gathered from the Michigan Economic Development Corporation and the Michigan Small Business Development Corporation (www.SBDCMichigan.org).