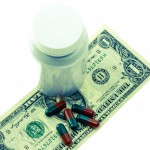 What role does health care play in the world of bankruptcy?
In 2013, medical expenses were the largest cause of bankruptcy in the U.S., reportedly accounting for 62% of all bankruptcy filings.
Even more astounding is that most people who file bankruptcy based upon their overwhelming medical bills have some kind of insurance, albeit insufficient insurance.
These statistics predate the Affordable Health Care Act, and there are hopes that medical bankruptcies will abate; however some states like Oregon are noticing that medical bankruptcies are continuing apace even after the enactment of the ACA.
When a loved one is facing illness or surgery, the natural impulse is to sacrifice everything, including financial security, to improve their condition or even save their lives. When the medical bills arrive, many people will spend down their savings, tap into retirement plans and even max out credit cards to keep the medical creditors at bay.
Here are some things to consider if you have are facing overwhelming current or future medical bills:
Insure yourself to the highest level you can afford. When money is tight, you are always better off to be insurance-rich and cash-poor. If you have limited money, it's better to have health insurance costs deducted from a paycheck, the most expensive that you can afford, to avoid co-pays, high deductibles and high participation costs. Dental insurance provided by employers and vision care plans can also be huge savings, depending on your typical costs.
When you receive a bill, look over it very carefully. Call the hospital or doctor if you have any questions. Because most bills are paid by a third party (the health insurer), there is very little incentive on the part of hospitals for medical bills to be accurate. A huge percentage of them have errors. We have seen a bill for a circumcision of a baby girl and two line items for the same surgical procedure. Nothing is impossible.
Deal with your bills, even if it's painful. If you get a huge bill, one that you will not be able to pay either fully or on time, contact the creditor and tell them that you will pay part or when you will pay (underpromise!) and that you will be seeking financial help to pay for the bills. Make a small payment on time, to show that you are not completely delinquent.
Don't tap into saving that you can't replace to pay your medical bills. These include retirement funds and college funds.
Don't pay off your bills with high interest credit cards.
Contact a bankruptcy attorney if you believe that you will never be able to pay off your medical debt, or if doing so will cause you to become delinquent in other bills. It is better to call a lawyer early in the process, as opposed to when you are deeply in debt.