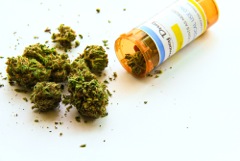 Laws enacted last fall to establish a framework for the state to legalize, regulate and tax a broader range of Michigan's medical cannabis industry have begun to coalesce, with the legalization of retail dispensaries likely to garner the most attention.
The legalization of dispensaries, which was established in a tripartite of bills passed by both chambers of the state legislature and signed into law by Gov. Rick Snyder was spurred by a number of legal questions that had lingered since the state's original medical marijuana law was approved by voters in 2008.
"This will clean up what's happening out there with illegal dispensaries and create a legitimate industry in Michigan," former state Rep. Michael Callton, a Nashville Republican who sponsored the licensing measures, told reporters in an online news conference. "From a patient's perspective, they now have a safe place to go and buy their medicine."
The spate of laws affecting Michigan's medical cannabis market will now provide patients with their greatest access yet to legal pot. Advocates have postulated that it also sets the stage for the next step in the evolution of marijuana use: legalizing recreational marijuana. Conversely, the new laws effectively ceded state uniformity of governance by granting local municipalities the right to decide how much, if at all, the industry can establish a foothold in any one town. Additionally, full legalization advocates fear state officials established a regulatory framework that places limits on the free market and shuts out small-time growers, subsequently passing on higher costs to patients.
"This policy was designed with business interests in mind," Matthew Abel, one of Michigan's most prominent marijuana law advocates and executive director of the Michigan chapter of the National Organization for the Reform of Marijuana Laws, said in a recent interview to the South Bend Tribune. "They're not in favor of (marijuana) but they're trying to get ahead of the curve so they can implement their system instead of something that's more free and open."
The new laws are slated to grant licenses to commercial growers,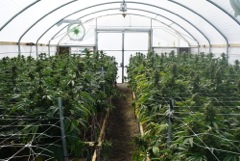 processors, secure transporters, testing facilities and retail dispensaries. The revised legislation also sanctions the sale of cannabis-infused edible products as well as more potent extracts and oils. The return on investment these new laws offer state and local coffers include the collection of a 3 percent tax on dispensary sales, plus licensing fees from those who take part in the system.
"You've got a lot of moving parts taking place," Michael Komorn, president of the Michigan Medical Marijuana Association, noted in a recent interview on the subject of state regulations regarding marijuana. "To me, it represents a new era of the state unequivocally saying they're in the business of selling medical marijuana and receiving revenue from it."
Previously, Michigan had allowed the growing of a limited amount of marijuana, and only by certified medical users or by caregivers who were restricted in the number of patients they could serve. The new laws will create a bigger commercial system, but one that will be strictly controlled. A licensed grower may sell plants only to a processor or dispensary, for example, and patients and their caregivers will be able to buy products only from the dispensaries, rather than directly from a grower or processor.
Participating in the new system will come at what some legalization advocates have complained is a significant cost. While the state has not publically stated what the licensing fee will be, the legislation that set the regulatory structure in motion calls for both a licensure fee and an annual "regulatory assessment."
Reports have speculated costs for the lowest class of commercial growers, those with 500 plants or fewer, could total $10,000. Dispensaries will also pay a 3 percent tax on gross sales, which is a separate tax than the state's existing 6 percent sales tax. And players in the new system will take on more costs to pay authorized transporters and testing facilities.
While medical marijuana advocates have complained that additional layers of regulation will become a financial albatross around patients' necks, cardholders are still be able to grow up to 12 plants for personal use or seek pot from a caregiver. The state says it plans to begin accepting applications for licenses under the new commercial system by December, with the first licenses likely to be issued in 2018.