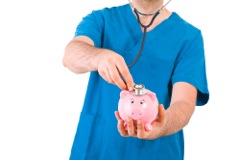 As news broke on Christmas Eve that a giant sinkhole had opened up in the city of Fraser, Michigan, the thinking of many homeowners affected by the disaster was likely that their insurance company would step in. Think again. Natural disasters and other catastrophic events are typically not top-of-mind when it comes to protecting your real estate investments, but ignore them at your peril. The need to insure against natural catastrophe doesn't decrease the chance something unforeseen can befall you — and if you are not properly insured, well … the devastation is likely just the tip of the iceberg.
Naturally, for those who own a home, Homeowners Insurance is essential and designed to protect property, possessions and shield you from liability for accidents. Below is Resnick Law's "Quick 7" question check-up to make sure you and your assets are properly insured:
     1. Your Risks Have Changed?
You may be paying for insurance you no longer need. On the other hand, you may need more coverage based on your current life. For example, do you have coverage for the current value of your home? Most homes in our area have gone up in value in recent years. (If something happens, insurance that is based on what you originally paid may fall short of what you need.
     2. Review Policy Exclusions
Many people with Homeowners Insurance are devastated when they discover their policy doesn't cover their particular disaster. For example, hurricane coverage relates to damage from high winds, not high water. If you are flooded, without special flood insurance, you are not covered. (As many homeowners of Oakland County discovered in the summer flooding in 2014.)
     3. Analyze Your Deductible
If you've been in your home for awhile, you may be in a position to raise the cash to make common repairs. A well-stocked emergency fund may be a better place to put your money because higher deductibles mean lower insurance rates.
     4. Your Life Has Changed?
If you get married, divorced, have children or send the children out on their own — each of these life events may impact the insurance coverage you need.
     5. Do You Have More Stuff?
Most insurance policies provide some coverage for personal possessions. Take a look around your home and inventory everything you own. Good advice on several fronts, including if a disaster were to occur, but it may also reveal you need higher limits on those personal possessions. Some items, like cash, jewelry and firearms may not be covered at all.
     6. Consider Replacement Costs
Insuring for replacement cost varies from one company to the next. Most require you insure your property up to or at 80-100 percent of the replacement cost. To keep current with the requirement, you must look at the cost of rebuilding frequently. Remember, in the case of a major catastrophe, materials and labor costs will surge, adding to the expense of replacing.
     7. Learn About Open and Named Perils
Generally, your homeowner's policy covers open perils. In other words, you're covered for any reason not specifically "excluded" from the policy. On the other hand, named perils provide for specific situations such as fire, explosion, windstorm, theft, vandalism or others.
The time to learn about your insurance coverage is before you experience a disaster. One way to ensure you understand your insurance coverage is to get a check up each year. We are here to help you–ask your Resnick advisor to read through your declaration pages and make sure your assets are properly covered.