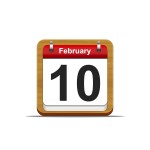 If you or your company have been named as a defendant against the City of Detroit in its attempt to recover funds alleged to have been paid within the 90 days prior to the city's Chapter 9 Bankruptcy filing, note that time is of the essence and your rights are in jeopardy.
The Bankruptcy practice group at Resnick Law has been diligently preparing the defense against the city's allegations that improper payments to select contractors and vendors were made under the notion of preferential treatment, which was described in our last blog post.
According to a recent Bankruptcy Court Order, defendants have until February 10, 2016 to respond to preference complaints. While the response date may be extended subject to certain limitations, our attorneys highly recommend a response be filed on or before Feb. 10.
Resnick Law attorneys have made attempts to reach out to all known defendants in this case; however, if you are a party to this action and know of another vendor facing potential litigation, we recommend forwarding this information along.
Our Bankruptcy attorneys are at the ready to answer your questions and help you and your company prepare to defend keeping your hard earned money. As always, we will continuously update our clients and all interested parties through our blog, direct mailings, social media and other communications.
To speak with us regarding this or other concerns, please click here or call us directly at (248) 642-5400.