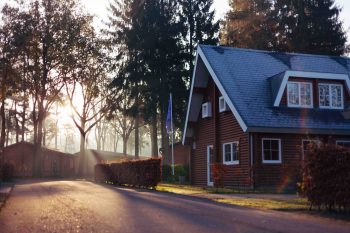 The television advertisements offering older Americans an opportunity to get a reverse mortgage are well known. They describe offers and terms for homeowners, age 62 years or older, to convert the equity in their homes into money that they can use for their own needs and expenses. Not all reverse mortgages are a bad idea, but in some cases, homeowners who sign up for these mortgages may end up losing their homes.
A reverse mortgage is a kind of loan in which a homeowner uses his or her home equity as collateral to receive money for various uses. The home used for a reverse mortgage is generally the primary home of the person seeking to get the loan, and once the loan is in place, the homeowner is restricted from moving or selling the home without paying off the loan.
The money the homeowner receives can be distributed over a short period of time or in monthly payments. The homeowner does not make payments to the lender as with a traditional mortgage, but the homeowner is still responsible for making insurance payments and property taxes on the home.
The amount of money a person can receive in a reverse mortgage depends on a variety of factors. The age of the homeowner and any other co-owners of the home may be one factor. Once the last borrower of a reverse mortgage loan moves out of the home or passes away, the mortgage becomes due, and has to be repaid. This may mean an heir will have to pay the balance in order to keep the house, or alternatively, sell the house in order to pay the balance of the loan.
Reverse mortgages are non-recourse loans, which means that the lender can only get back an amount in repayment that is equal to the value of the home. Homeowners and their heirs cannot be sued for what would ordinarily be known as a deficiency in a regular mortgage foreclosure.
Homeowners who fail to make the necessary payments for insurance and property taxes can get into trouble and lose their homes in a tax sale. Homeowners may get confused and fail to make these payments because they assume that the lender will be making these payments on their behalf.
Homeowners have three days after signing up for a reverse mortgage to cancel the agreement without suffering adverse consequences. This is called a period of rescission. Before taking on a reverse mortgage, homeowners should always make sure they consult with an experienced financial advisor or attorney to ensure that the terms of their reverse mortgage are not adverse to their interests.
Contact an Experienced Attorney
If you want to pass on your home to your children, a reverse mortgage may be a risky move. If you are using the money from the reverse mortgage to pay down debts, there may be other ways available to you without resorting to the reverse mortgage. Before you sign up for a reverse mortgage, call us to speak to our experienced estate planning attorneys, at Resnick Law, P.C., in Bloomfield Hills and Detroit, Michigan for a consultation.
(image courtesy of Rowan Heuvel)