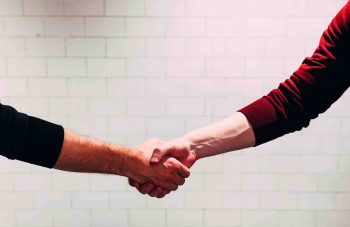 One major consideration when setting up a trust is whom to appoint as the trustee of the trust, responsible for managing the trust assets. Some people choose to appoint family members or friends as trustees, while others prefer to use professional trustees. There is no right or wrong choice when it comes to making the decision, but there are some issues to be considered before making the decision.
When choosing a family member or friend, it is important to choose a trusted person who is also good at managing money. As a trustee, the person is expected to manage trust assets as a reasonable person would. However, a friend or family member who serves as a trustee may not always keep clear records of how trust funds are kept or may not follow other steps to ensure that the accounting of the trust is up to date.
A family member or friend may also lack the time to properly manage the trust as is required. A lot goes into the proper management of a trust, and although an inexperienced trustee may have the best intentions to commit time to managing the trust, the trustee can get overwhelmed with his other responsibilities and eventually the trust management may suffer. A trustee who needs assistance understanding this new role can seek professional advice.
The advantage of picking a professional trustee is mainly in the professional level of investment knowledge. If the trust assets are worth a substantial amount of money, or the trust is set up for the benefit of a beneficiary who needs assets long into the future, a professional trustee is probably a better choice. The professional trustee can provide continuity and stability for a longer period of time in addition to institutional investment knowledge.
The professional trustee is also solely focused on trust management. Even while handling multiple accounts, the professional trustee generally has a staff that can assist with the management of individual trust accounts.
A professional trustee charges fees that could be taken from the trust, while a family member may agree to serve as a trustee without charging a similar fee. This may be an important consideration if the trust does not have a lot of assets or the assets in the trust are not of a high monetary value.
In some instances, a trust creator can appoint both a professional trustee and a family member or friend as co-trustees. This can be a way for the trust to benefit from the advantages of using either trustee alone and ensure that the trustees keep each other accountable.
Contact an Experienced Estate Planning Attorney
If you are considering setting up a trust and you are unsure about how to select the right trustee, you need to schedule an appointment with an experienced estate planning attorney. For more information on the use of trusts, selecting a trustee to manage the trust, and to learn more about how you can put together an estate plan that addresses your individual needs and wishes, contact Resnick Law, P.C., to consult the experienced estate planning attorneys in Bloomfield Hills and Detroit, Michigan.
(image courtesy of Chris Liverani)