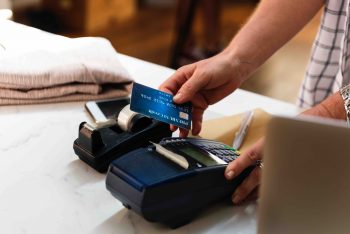 Statistics reveal that in 2017 more than 700,000 individuals filed for bankruptcy. Unfortunately, bankruptcy can remain on your credit report for up to 10 years, depending on the type of bankruptcy you file. A recent study by LendingTree found that many people actually bounce back from bankruptcy long before 10 years have elapsed. Instead, the study showed that 65% of individuals who file for bankruptcy had a credit score of 640 or higher within two years. If you are interested in filing for bankruptcy but worried about how quickly your credit score will recover, the following are some important pieces of advice. And of course, it is always a good idea to obtain the assistance of an experienced bankruptcy attorney.
Sign up for a Secured Credit Card
After your bankruptcy is discharged, take out a secured credit card, if possible one that does not require an annual fee. With a secured credit card, you must provide a deposit and your credit limit will then be assigned based on the amount deposited. During the first year that you declare bankruptcy, make certain to place at least one charge a month on your card and make sure this charge is not more than 20% of your available credit.
Sign Up for a Credit Monitoring Service
After declaring bankruptcy, enroll in a free credit reporting service like CreditKarma. With these services, you can monitor your credit report to make certain that you do not end up the victim of identity theft. Many people discover that after their credit score reaches 700, they begin to receive mainstream offers from major credit institutions. After obtaining a standard credit card, you should make sure to keep your finances in order and still avoid irresponsible credit behavior.
Learn Your Lesson From Filing for Bankruptcy
To avoid having to declare bankruptcy in the future, it is important to understand why you declared bankruptcy in the first place and to avoid these mistakes in the future. For some individuals, bankruptcy was the result of unexpected events like the sudden loss of a job or steep medical bills. For other people, overspending or financially risk behavior is the cause of credit problems. Responsible behavior is often promptly rewarded with a good credit score that helps you continue to build a good financial future and obtain lower insurance premiums.
Speak with an Experienced Bankruptcy Lawyer Today
The bankruptcy process is particularly complicated and it is natural to have a ton of questions. One of the best ways to make certain that your bankruptcy process resolves in the best possible manner is to obtain the assistance of an experienced bankruptcy attorney. Contact Resnick Law today to schedule an initial free consultation.
(image courtesy of Rawpixel)