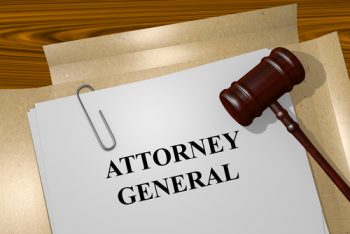 Warning, you are at risk of being duped and the Michigan AttorneyGeneral's office wants to let Michiganders know that debt collection and other credit and financial scams remain the top complaint to the AGs office.
According to a statement released earlier this month from Attorney General Bill Schuette's office, in 2016, the office received more than 1,200 complaints on that issue.
The other top issues Michigan consumers complained about, in order: Telecommunications and TV, such as robocalls and telemarketing; vehicle complaints, such as disputes with car dealers and repair shops; retail; internet, such as complaints about online purchases; service providers such as tax preparation; landlord-tenant complaints; contractors; health providers; and gas and energy complaints — with gas stations the top complaint.
In the statement, Schuette said, "protecting consumers from scams continues to be one of my top priorities." The AGs office compiled the top 10 complaints from 2016:
Credit and Financial Concerns
The top complaint category from '16 remains in the same spot its held for the past 10 years, according to Schuette, generating 1,217 complaints in a variety of areas including: debt collection and reporting, credit repair, payday lending and mortgage brokering.
Schuette's Consumer Alert on Debt Collection and Debt Collection Scams details prohibited debt collector practices and provides tips on avoiding scams and disputing bogus debts.
Telecommunications, Cable, and Satellite TV
The second largest scam retains its second place spot in as many years. This category includes complaints involving "robocalls," telemarketing, wireless communications, and cable and satellite TV services.  Complaints in these categories exceeded 700 in 2016.
Motor Vehicle and Automobiles
These complaints were on the ascent, moving up from the No. 4 spot from 2015. Complaints in this category include disputes with used car dealers, which continues to top this category; other complaints involve new car dealers and repair shops.
Retail
Trading positions with autos from the previous year, retail moved to the fourth position in '16 and includes complaints about general merchandise and furniture stores, business services, eating and drinking places and computer stores.
Internet
Remaining steady in fifth, complaints in this computer-based category numbered nearly 600. The AG's office said more than a third of these complaints involved online purchases while others included computer communication services and issues with internet service providers.
Personal Service Providers
Staying at No. 6, complaints in this category range from dating services and beauty shops to home security, tax preparations services, and health and fitness organizations.
Landlord and Tenant
Another holdover from the previous year, this category had more than 400 complaints — a majority involved apartment owners and managers.
Contractors
Another ascension in 2016 was complaints about residential building construction services, landscaping services and special trade contractors.
Health Service Providers
This category is surly poised to climb even further and its move upward one spot from 2015 may be a harbinger as the Affordable Care Act repeal comes to realization. The category involves nearly 400 complaints about different health service providers like doctors, dentists, hospitals and medical clinics.
Gasoline, Fuel and Energy
As fuel prices have dropped, so have the number of complaints in this category, which has caused it to drop from last year's No. 8 spot — complaints against gasoline service stations dominating this category in 2016.