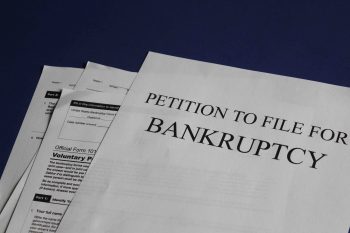 Because filing for bankruptcy is often seen as an acknowledgement of financial failure, many people resist initiating the bankruptcy process. In reality, waiting to file bankruptcy often makes it more difficult for a person to recover from the bankruptcy process. The following will review some of the reasons why you should not delay in speaking with an experienced bankruptcy lawyer.
How Waiting to File can Cause Problems
There are some practical reasons why individuals who are interested in bankruptcy should not delay the process. The longer that a person waits to file bankruptcy, the more likely an individual is to encounter one of several obstacles, which include:
The longer that a person waits, the more likely that a person is to experience a reduction of his or her assets. With a decreased number of assets, it will be more difficult to rebuild one's credit rating after declaring bankruptcy.

The

debt-to-income ratio

is often increased for individuals who wait to file bankruptcy. As a result, by waiting to declare bankruptcy, you will likely end up facing more and larger debts that require discharge.

Individuals who wait to file bankruptcy are more likely to end up facing debt collection lawsuits. This can creat additional complications associated with rebuilding your credit history.
Because of these numerous complications, individuals who wait to file bankruptcy often experience a more challenging time obtaining a fresh start at rebuilding their credit.
Signs You Should File for Bankruptcy
One of the most challenging parts about beginning the bankruptcy process is that it can be difficult to determine if you an appropriate candidate for bankruptcy. Some of the signs that you should consider filing for bankruptcy include:
You have debts that are greater than 40% of your income. A debt to income ratio of this degree suggests that you will likely experience financial distress and that your debts are too high to pay off without help.

Credit is being used to pay to pay off other debts. This financial pattern suggests that a person is falling further into debt. It can be particularly difficult to recover from such financial difficulty.

You have debts that can be erased by declaring bankruptcy. This includes debts related to unsecured credit cards, medical bills, and personal loans. Some other types of debts, including student loans, can only be discharged through bankruptcy in a limited number of situations.

You have been forced to give up essentials to pay off debts. This might include forgoing medical care or food.
Speak with an Experienced Bankruptcy Lawyer
Once you decide that bankruptcy is an appropriate step, you should then determine whether to file Chapter 7 or Chapter 13 bankruptcy. You should not hesitate to contact an experienced bankruptcy lawyer at Resnick Law if you are considering pursuing the bankruptcy process. We have helped many people regain their financial footing, and we know what it takes to make sure that you have the opportunity to rebuild your credit.
(image courtesy of Melinda Gimpel)